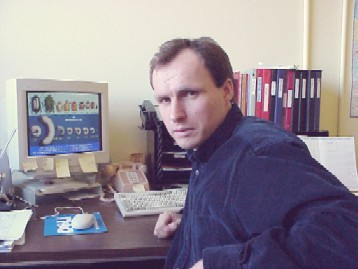 Abstract
The overall objective of my program is to develop and implement ecologically-based IPM for turfgrass systems with emphasis on sustainability and biological control. The diversity of conditions under which turfgrass is grown provides opportunities for the development of sustainable pest management that relies on little or no pesticides. Important facets of the program include conservation of natural enemies, ecology of pests and their natural enemies, and interactions between chemical, biological and cultural control components.
Research Projects
Annual bluegrass weevil IPM and biological control
Annual bluegrass weevil insecticide resistance and resistance management
Applied ecology of entomopathogenic nematodes
Development of a new entomopathogenic nematode species, Steinernema scarabaei, for white grub control
Synergistic enhancement of entomopathogenic nematodes with other control agents
Mating disruption of oriental beetle in turfgrass
Sod webworm and cutworm IPM and biological control
Non-target effects of new insecticidal compounds
Interactions between turfgrass endophytes and turfgrass insects
Testing of new insecticidal compounds for turfgrass insect pest management
Research Interests and Expertise
Integrated pest management, insecticide resistance, biological control, insect pathology, entomopathogenic nematodes, white grubs, annual bluegrass weevil, sod webworm, cutworms.
Curriculum vitae

(435k PDF)